Sign up for our Loyalty Program
Start earning points on your purchases!
Earn 1 point for every $25 spent!
Shop in any location to earn points. 10 points gets $15 of in store credit. Cannot redeem points on Beer and Cigarettes. Sign up is easy and FREE! Ask an associate for details.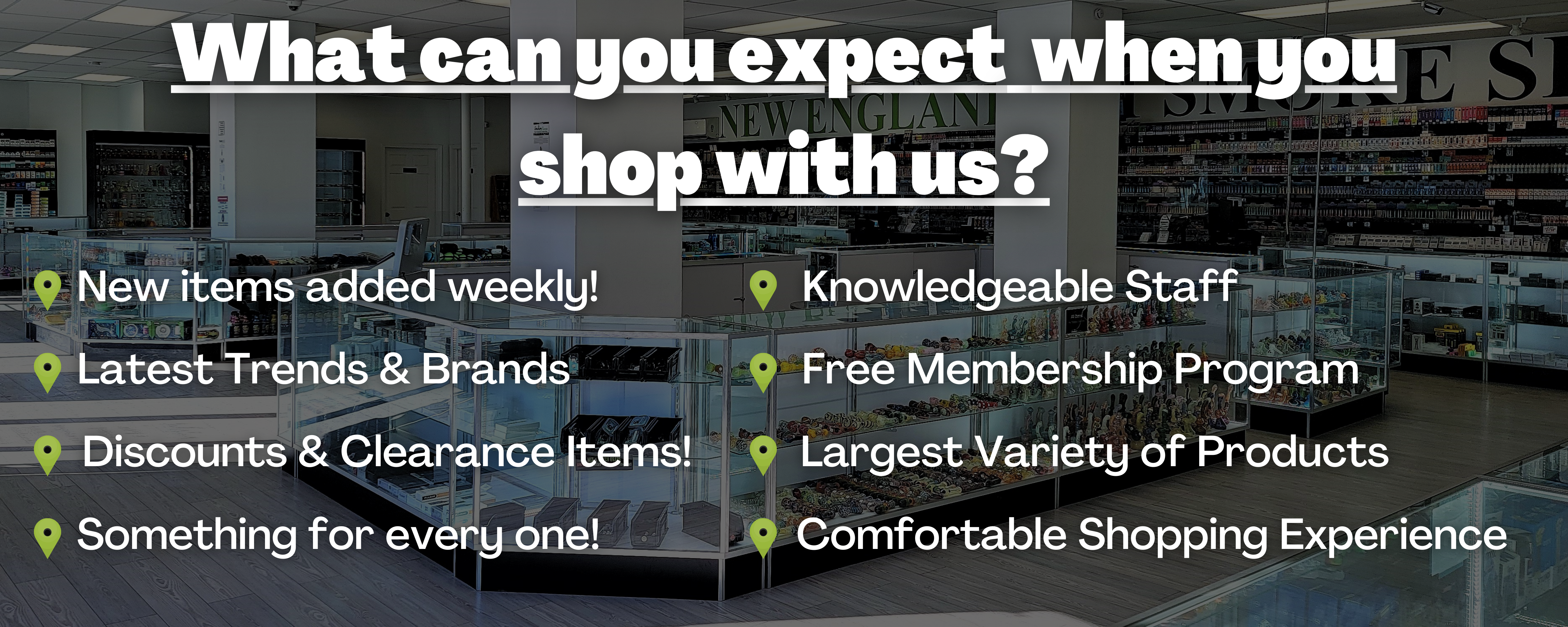 Some of our Featured Products
The Latest and Greatest in the Industry
11 LOCATIONS THROUGHOUT SOUTHERN
NEW HAMPSHIRE
AND MORE TO COME!
EPSOM | MANCHESTER SOUTH WILLOW | NASHUA | LACONIA | MANCHESTER MAIN ST. | HOOKSETT | DERRY | DOWNTOWN NASHUA | KEENE | LACONIA SH & BEVERAGE CENTER | MERRIMACK
Smokers Haven Super Store
1092 Suncook Valley Highway
Epsom, NH 03234
Phone: 603-736-9748
105 South Willow Street
Manchester, NH 03103
Phone: 603-518-8872
441 Amherst Street
Nashua, NH 03063
Phone: 603-402-1942
245 Union Ave
Laconia, NH 03246
Phone: 603-527-8311
Smokers Haven
Manchester West
4 Main Street
Manchester, NH 03102
Phone: 603-621-5293
1176 Hooksett Rd
Hooksett, NH 03106
Phone: 603-606-1697
34 Manchester Road Unit 1
Derry, NH 03038
Phone: 603-404-6116
Smokers Haven Downtown Nashua
2 E Otterson Street
Nashua, NH 03060
Phone: 603-417-6667
9B Ashuelot Street
Keene, NH 03431
Phone: 603-352-8320
Laconia Smokers Haven & Beverage Center
979 Union Ave
Laconia, NH 03246
Phone: 603-527-8171
6D Dobson Way
Merrimack, NH 03054
Phone: 603-513-1902