At Smokers Haven, We're Family
The Scott family started in business in 2001 by distributing cigarettes around the state of New Hampshire – the company was named East West Distributors. Just a year later the Scotts opened the first retail store in 2002 – several others throughout the next few years.
The Scotts were one of the first in New Hampshire to make roll-your-own (RYO) cigarettes and supplies available – quickly becoming the largest tobacco distributor in the state.
East West Distributors grew rapidly and eventually moved to a 21,000 sq/ft facility in Hampton NH.
Eventually, the Scott's grew East West Distributors and sold it, along with the retail locations. As 2nd generations Scott's started to create businesses as well it was just a matter of time until the opportunity would arise to bring together the knowledge passed along by 1st generation entrepreneur Scott's. The ability to constantly evolve with markets and bring customers the most current trends has always been the Scott's way of doing business creating a perfect fit for the ever-changing Smoke Shop industry.
In 2014 the decision was made to rebrand the business as Smokers Haven and set out to create a new chain of retail stores by 2nd generation Scott's – bringing together the knowledge of distribution, real-estate investing, and retail to create an excellent and uniform experience for customers at all of our stores. Since the rebranding, Smokers Haven has heavily invested in the use of technology in order to make a scalable business – further reducing costs to customers and increasing the overall experience in our stores.
Smokers Haven has plans to expand throughout New England – bringing our brand and customers experience to more people! Check our website and social media frequently, as we will be putting up any and all news about our stores on those platforms!
We'd like to take a moment and thank the team and employees that work with us here at Smokers Haven Inc. From the many employees that have stuck with us since the beginning to the newer employees helping us open new stores – thank you! We wouldn't be where we are now without a dedicated team of people all passionately working to accomplish great things.
Also, to the friends and family who have helped us along the way – thank you!
-Smokers Haven Team
"AWESOME Thanks!! Erica was Amazing, Pleasant, & very Knowledgeable with the products that I was interested in. She was extremely polite throughout the interaction & transaction! I will absolutely 100% be back! Thanks again, Erica!"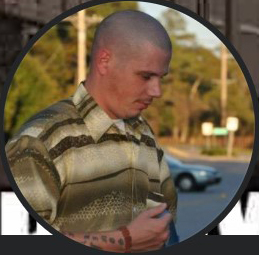 Smokers Haven Super Store
1092 Suncook Valley Highway
Epsom, NH 03234
Phone: 603-736-9748
105 South Willow Street
Manchester, NH 03103
Phone: 603-518-8872
441 Amherst Street
Nashua, NH 03063
Phone: 603-402-1942
245 Union Ave
Laconia, NH 03246
Phone: 603-527-8311
Smokers Haven
Manchester West
4 Main Street
Manchester, NH 03102
Phone: 603-621-5293
1176 Hooksett Rd
Hooksett, NH 03106
Phone: 603-606-1697
34 Manchester Road Unit 1
Derry, NH 03038
Phone: 603-404-6116
Smokers Haven Downtown Nashua
2 E Otterson Street
Nashua, NH 03060
Phone: 603-417-6667
9B Ashuelot Street
Keene, NH 03431
Phone: 603-352-8320
Laconia Smokers Haven & Beverage Center
979 Union Ave
Laconia, NH 03246
Phone: 603-527-8171
6D Dobson Way
Merrimack, NH 03054
Phone: 603-513-1902